Should you Make Clothes to Fit all Sizes?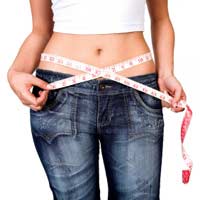 Many designers initially get involved in the fashion business without thinking about sizing. Because we're used to seeing models who are all roughly the same size, it's easy to forget how much ordinary people vary, but ultimately it's those ordinary people who count - they're the ones with the buying power. Many women complain that they have difficulty finding attractive plus size clothing when shopping, but designers who want to include this market segment often find that they have difficulty modifying their dress designs to suit everybody. What is the solution?
Something for Everyone
Designing apparel which will work for everybody is a difficult task. If you want to try it, here are some tips to help you along.
Consider what 'everybody' means. Human adults range in weight from roughly seven to seventy stone, with a few getting larger than that. Unless you offer a bespoke service, you're going to have to draw lines somewhere. A useful thing to bear in mind is that most women are a size 24 or under.
Think about how people want to be seen. Sometimes this will differ from how they see themselves. For instance, larger women are likely to feel uncomfortable in mini skirts and similarly skimpy clothing, so you can't just size up every design and expect it to sell. Clothing which flatters large breasts may not work if sized down for smaller women.
Remember that proportions change. Larger people are not larger all over, but put on fat in particular areas such as hips, belly, breasts and upper arms. To sell successfully to them, you'll need to adjust smaller designs so that they sit properly and remain flattering.
Going Large
If you decide that it's less trouble to design for a limited size range, remember that you don't have to make that sizes 10 to 12. In fact, doing so could make things much more difficult for your new business. This sector of the fashion industry is undoubtedly the most crowded. Slim people have a lot of choice and can afford to be fickle in their selections. Even if you do win customers, there's little guarantee that they'll come back for more.
Designing for larger people has several advantages. Not only is there less competition, but they make up a larger proportion of the buying public. Having less choice, they're more likely to be on the lookout for new designers, and when they find clothes which flatter them they're likely to look out for further work by those designers in the future.
If you're a slim person yourself, you may imagine that, were you larger, you'd want to cover yourself up. But most larger people don't want to be dressed like tents. They want to feel good about themselves, not ashamed. Designers aiming to please them should think about how to show off their best features, not about how to hide their bodies. Larger men are often proud of their shoulders but find few clothes which fit them comfortably and allow for a full range of movement. Larger women often want clothes which flatter their curves, especially if they have hourglass figures.
Making plus size clothing isn't exactly niche marketing - this market segment is too big to be thought of in those terms. Plus size clothing is rarely considered high fashion but that doesn't mean it can't be innovative or attractive. It's what most people wear in the real world, and as such, it's a great target for any business to aim for.
You might also like...