Finding your Target Market in the Fashion Industry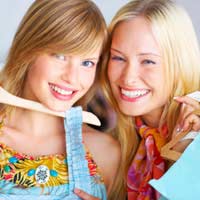 Many people enter the fashion industry brimming with ideas about the things they want to create. Ultimately, however, fashion is a business, and in business it's not what you want that matters - it's what your customers want. To be a success you need to match your own abilities as a designer with a section of the public which wants those designs. You need to establish your target audience.
To find your target audience, you first need to think carefully about the type of garments you intend to make. There are several things you should consider:-
What type of person are they aimed at?
Is that person male or female?
How old is that person?
What size range are they looking for?
How much do they want to spend on clothes?
Are they looking for high fashion or a favourite classic style?
The chances are that you'll find your initial designs are actually targeted at a lot of different people. This isn't a bad thing in itself - it gives you the potential to expand later - but it's impractical when you're just starting out. To develop a customer base you need to produce consistent work which will continue to appeal to returning customers. You need to narrow your range.
Identify your Customers with Market Research
If you're not sure which designs to develop, finding out more about what potential customers want can help. Although it's possible to commission market research, this can be expensive, and nothing beats talking to customers yourself. It's easy to take a notebook and pen and go out at the weekend to your local high street to talk to shoppers about the kinds of clothes you're interested in making. You may feel shy at first but you'll soon get the hang of it and you'll find that, if you're friendly and take your time with them, ordinary shoppers can make all kinds of useful suggestions.
Once you have some finished work of your own, take every opportunity to gauge other people's reactions to it. Wear it yourself if possible, and encourage your friends to wear your designs. Remember that you will probably get more positive than negative feedback in this situation (because people will think of it as a personal matter and won't want to insult you), but you can still use this information to help you work out what sort of person is attracted to your work and what aspects of it they find most appealing. When you sell your clothing, make sure you pay close attention to what your customers are saying about it. You shouldn't get into arguments but you should always be willing to listen to criticism.
When you're selecting your target market, it's important not to let fantasies about the fashion world get in the way. It may be that the people most receptive to your designs are not the people you'd ideally like to see wearing them. Remember that doing good business is the most important thing at this stage.
Consider the Competition
Although customer interest is the most important thing to bear in mind when choosing what audience to aim for, there are still other important factors to consider. Chief among these is the competition. It's highly unlikely that, as a newcomer, you'll find yourself able to compete in the most crowded areas of the market. It can be useful to work out if there are customer groups which are currently under-provided for, and start there. You can always branch out later.
Competition is always tough for new fashion businesses, but if you target your work effectively there's no reason why you shouldn't find a receptive market waiting for you.
You might also like...