Developing Your Own Recognisable Style.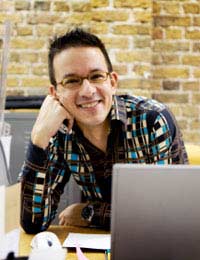 When they're new to the world of fashion, many designers worry about getting things right, about doing the job properly, and this leads them to try and make their clothes as similar as possible to those already on display in the shops. But whilst it's important to be aware of market trends, it's also important to develop your own style. You'll never make fashion news headlines if your clothes and accessories look like everybody else's. What's more, customers will not generally risk buying clothes by new designers if they can already by identical clothes by established ones.
Developing your own style is always risky. It's important to balance your more striking ideas against an understanding of what the market will bear. But in order to get shoppers and the fashion press to sit up and take notice, you'll need to create clothing with a sense of individuality.
Developing Your Instincts
Despite the advice which can be given by trend books and fashion magazines, your best work will always have its foundation in your own instincts. You'll need to learn to trust your feelings about how fashion is going to develop. Think about what you as a customer would like to buy. What might you see in the shops and just have to have?
You can balance your instinctive ideas with the information you receive from elsewhere, and of course you'll need to remember that most people don't want to wear high fashion - softer, more practical versions of catwalk clothes are what sell in the shops. But believing in yourself is an important part of finding your feet as a designer.
Creating Your Own Niche
Whether you're niche marketing already or selling mainstream fashion, part of the process of building brand awareness for your fashion design company can involve creating your own niche - using particular patterns, fabrics or styles to mark out your designs. This can be as forthright as designing your own print or as subtle as using a set of stripes which are differently spaced from other designers' stripes, but it's extremely important in helping potential customers to identify and admire your work. When shoppers know that they can expect a particular twist from you, no matter the season's basic styles, they will build expectations as they wonder about how it's going to work.
As part of developing your own niche, you can develop signature features for your garments which are flexible enough to be used across a range of fashion trends. For instance, if you develop those stripes, you can attach a detail like a striped waistband or a small striped patch onto a garment even when stripes are no longer in fashion. If you use a distinctive style of collar, you can use it for a range of different styles of shirts and jackets. You can see this as an extension of your logo, and the two should complement each other.
Customers Like Consistency
Once you've established a certain level of quality in your clothing, it's important not to fall below that. Shoppers become attached to particular designers partly because of the quality of their work, and in the long term this can matter just as much as innovative styles, so don't attempt to push your design skills further than your dressmaking talents can keep up with. Consistency in both style and quality will help customers to feel secure with you. Once you've developed a following in this way, it will become easier for you to take the occasional risk and produce something more experimental.
When you establish a successful style for your fashion design company, you'll know it. It won't just be something which customers find appealing - that can also happen as a result of luck, in which case it might not last. It will be something which they respond to and which you also feel is right for yourself. It'll help to get you noticed in the fashion world and build an identity which will keep your business strong far into the future.
You might also like...
I LIKE CREATING AND MY DRAWINGS ARE BEAUTIFUL ENOUGH TO BE PRODUCED.
3BLE_K
- 24-Feb-17 @ 10:45 AM