How Closely Can You Copy Other Fashion Designs?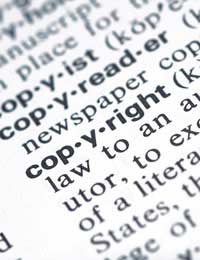 In the fashion business, when everybody is working with the same colour and style ideas at the same time, determining what makes a particular design different can be tricky. Accidental similarities can easily look like copying. Ordinary copyright law requires that one item be 'substantially different' from another to avoid copyright being contested, but fortunately the legal world recognises the particular difficulties which the fashion world faces, and legal definitions applied to fashion designs allow a little more room for manoeuvre. Patents and trademark issues only really arise with well-established signature designs which common sense should tell you to steer clear of.
Reconstructing Design Ideas
If you're a new designer and only just developing your own style, you may be attracted to the idea of taking existing design ideas and altering them to make that you think are better versions. 'Reconstruction' is popular in the underground fashion scene and involves taking existing garments and cutting them up or attaching new materials to produce what are effectively re-styled garments. As a formally recognised fashion designer you will not normally be able to get away with incorporating other designers' garments in your work, but you can take an equivalent approach to other designers' concepts.
When you want to alter an existing fashion design, you need to be aware of the aspects of design which make it unique in the eyes of the law. Depending on how it has been protected by its creator, these can include the following:-
Colour - Because trend books promote the use of particular colours to all mainstream fashion designers well ahead of production time, it's highly unlikely that you could be accused of copying based on colour alone. However, if combined with other close similarities, this can still be an issue.
Lines - This refers to the outlines of a garment as you might draw them when creating a pattern. If you're basing your design on someone else's, it's a good idea to alter aspects of the lines substantially. This could mean, for instance, arranging seams differently, changing a hemline or using a different type of collar.
Surface texture - In fashion terms, this refers to the type of fabric used. Fabrics can still be cited in legal challenges if they're similar without actually being identical. Altering other surface details like buttons and trims can help to protect you in this regard.
3D shape - This is about the way the garment looks when being worn, and it's the most likely factor to be the basis of a legal challenge. It means that you can't just change the colour of a garment, use a different fabric, and claim it's different. It will need to create a different impression on the body.
The most important thing to avoid is copying two or ore of these factors at a time. Garments with just one factor in common are unlikely to be considered copies.
Accidental Copying
When lots of designers are working with the same colours, textures and general style trends at the same time, there will always be occasional instances of accidental copying - or, rather, accidental similarities which give that impression. If this happens, it's important that you can prove that you developed your design independently. This is usually determined by looking at patterns, and it's one of the reasons why storing your patterns carefully is important. Properly filed and dated patterns can serve as proof that you were not involved in intentional copying. To be extra safe, some fashion designers show their patterns to a lawyer before developing them, so that they have a legal witness available in case of problems.
Of course, there are instances in which fashion designers are accused of copying patterns themselves, and top designers sometimes have their patterns stolen. For this reason it's wise to avoid putting yourself in a position where you could see another designer's patterns ahead of production, no matter how much you might want to.
There's one last thing to note with regard to copying, and that's that copied fashion designs rarely sell as well as the originals and risk making you look as if you lack an imagination of your own. The most damaging thing about copying is what it can do to your reputation, even if you experience no legal trouble at all.
You might also like...