Selling Your Fashion Designs Online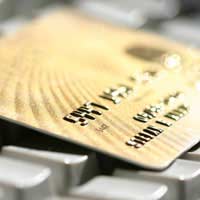 Every year, more and more people involved in the business of fashion try to sell clothing online. In such a crowded marketplace, how can you make your own business a success? The women who make up the bulk of this marketplace are continually bombarded with advertising, but the fact is that even when they visit heavily promoted websites they don't always make purchases there. To improve your sales, you need to put yourself in their position and think about what they want out of a clothing site.
The business of selling online is still controversial in fashion circles. Some designers feel that it cheapens their work, reducing the sense of exclusivity attached to their products. Such people often prefer to use online promotional pages featuring contact details or the names of retail outlets rather than selling directly. If you're working in high end fashion, this is an option you should consider. For most designers,however, online sales now make up an invaluable portion of revenue.
Make it Easy
If you do decide to operate a direct sales website, the number one rule is that you should make it easy to use. Think about the things you would want from a clothing site if you were inexperienced in shopping on the web. There are several factors you should prioritise:-
Clear categorisation-Make it easy for visitors to your site to find the particular items they're looking for. This doesn't mean that you can't tempt them with impulse buys at the same time. You can, for instance, suggest similarly styled or complementary items on the sales page for a particular piece of clothing.
Illustrations-These should not only be flattering, they should be informative. Make sure you show not just the front but the back of the garment. Think about what you would want to know about it before buying. You only need one image on your catalogue page, but the item page should have more.
Further Information- What would you normally be able to find out in a shop, by touching and moving clothing, that you can't find out from an image? Describe the fabric (being mysterious will put off people with allergies and skin sensitivities). Note details like the number of pockets a garment has and how it fastens.
One-click shopping-Once people have decided to buy, they don't want to have to mess about. Your shopping system should enable them to purchase the garment with as little effort as possible. Requiring registration means delays and will put some customers off, but it's worth offering a more streamlined process to registered customers so that they don't have to enter their details every time.
Security- Make sure that your payment system is a secure as possible, and that it looks secure. Customers will be uncomfortable about handing over their credit card details otherwise. Provide guarantees and, if possible, a return policy, so that customers can be confident that their purchases will arrive promptly and in good condition.
Keep 'Em Coming Back for More
If a customer has been willing to buy from you once, the chances are that they'll be willing to buy from you again. With so many online clothing sites out there, however, there's a risk that they'll forget where yours is - or even that it exists at all!
To keep customers coming back, it's a good idea to encourage them to register with you and, ideally, to sign up for a mailing list. You can make this list worth their while by offering discounts and access to an exclusive fashion blog. Emphasise that it's free to join and use it to keep them updated about new additions to your site.
The business of fashion is always competitive, but good service is a great way to win loyal customers. There are still a lot of women out there who find shopping online intimidating, so it's your job to show them that it can be a positive experience, no more risky or difficult than shopping on the high street. Give them what they want, and they'll give you great online sales.
You might also like...
Hi I'm not a professional designer, but I have doing many sketches of trending dresses. I'm wondering how can I sell them easily??
Makfi
- 7-Jan-21 @ 8:50 PM
Hi there, I'm not a fashion designer too I just started my intermediate and I do have many designs of beautiful outfits I just really want to know where can I sell them without having much experience...
Hoor
- 6-Dec-20 @ 8:29 PM
Hie, I'm a fashion designer, I need help pliz... I would like to make a sale of my sketchesonline.
Sal
- 27-Sep-20 @ 12:15 PM
Hy My name is Manreet kaur and I am a student currently enrolled in the Early Childhood Education Program. I have interest in illustrating the Indian lehngas and dresses as I feel there is an epitome of beauty and elegance in Indian lehngas. I have the request that someone would see my designs and borrow it. A considerable amount of appreciation is what I need.
Manreet kaur
- 25-Aug-20 @ 7:07 PM
Am Florence from Malawi I would like to sell my fashion design sketches so pls help me to sell them. thank you
Alexa
- 19-Jun-20 @ 9:45 AM
I have design's idea but don't know where to sell?
BIKUMONI
- 8-May-20 @ 1:16 PM
I'm not a fashion designer but I want to be a best designer of world .so that I started sketches of fashion from 6th class and now I'm in 10th class .I want to sell my design because I want to know that how my designs are .after that I think aboutmy future and do more hard work to achieve my aim and dream
Ritu
- 7-Apr-20 @ 4:31 AM
Good evening everyone, I'm not a designer but I love drawing women sketches and I really want to sell them to make a living, I will be so glad if anyone is interested in buying my designs
Iwalewa
- 23-Jan-20 @ 10:49 PM
Good evening everyone, I'm not a designer but I love drawing sketches of lady dress and I really want to sell them to make a living, I will be so glad if anyone is interested in buy my fashion sketches
Iwalewa
- 23-Jan-20 @ 10:43 PM
Hello I'm not a professional designed but I love doing this.I havelots of designwomen dressend I want sell my drawing design.Please can you help me?
Frydzia
- 23-Sep-19 @ 6:27 PM
I have desing sketches of women clothing.how can i sell them easily
Preeti
- 13-Apr-19 @ 3:45 AM
Hi I need to sell my garment designs.so advice me where I want to sell only my designs.
Kalpu
- 14-Mar-19 @ 2:09 PM
Hi I am good of fashion digions sketches I want to help yo u for selling my sketches plzz help me
angle
- 23-Nov-18 @ 7:40 AM
I am a fashion designer and embroiderier. I am currently making one off pieces with the surface textiles all hand done. It's one thing creating it and another working on the business side of things. I don't know where to start. What is the best way to start selling when your starting out with verylittle money? This is the only issue that is holding me back fromgetting the ball rolling.
Hello..I'm Nour from Tunisia ..I'm a young fashion designer..I havefashionsketches for all the genders and I want to sell them online. thank you
Nour
- 12-Aug-18 @ 9:55 AM
jamie - Your Question:
Seriously!? Women are often less confident with computers than men !? I honestly cannot believe I even read that.
---
Our Response:
We have removed the sentence - which you are quite correct in picking up on.
StartAFashionBusiness
- 23-Apr-18 @ 3:46 PM
Seriously!? Women are often less confident with computers than men !? I honestly cannot believe I even read that....
jamie
- 23-Apr-18 @ 1:26 PM
Hello!Am a fashion designer from nigeria.Very talented in fashion designing.I want to be recongnized by fashion designers.
Joshie
- 6-Mar-18 @ 2:57 PM
I am a student but still excellent in designing. All appreciates my designs and now i want to do some more in this field. Please guide me and also help me to find a proper fashion house to add grace to my designs.
Nikku
- 2-Mar-18 @ 3:41 PM
I am mechanical engineering student I have lots of design sketches of party wear gowns I want sell them I don't have any experience in this field but I want to work in this field please help me to sell my designs
Krishna
- 6-Dec-17 @ 7:18 AM
I am engineering student I have lots of dress design I want to sell them please help me to sell them
Sonya
- 6-Dec-17 @ 5:34 AM
Hi, Please advise me where i can sell my fashion design ilistrations ? Thank you in advance!
Juliana
- 27-Nov-17 @ 5:19 AM
hello i am a young and talented fashion designer andwould help me sell my fashion sketches . i am 18 years of age. thanks for your help
metal
- 24-Sep-17 @ 10:36 PM
Hello I love designing, but I never studied fashion design before, which m planning to. I have lots of design sketches that I want to sell. I want sell the idea of the design cause myillustration is not yet perfect. Please assist! Have a good day!Bonolo
Babylady
- 11-Sep-17 @ 11:16 AM
Hello I am done my Bachelor infashion designing Degree in 2007 but i am not able to work on fashion industry because of i am workingwith BPO, but my fashion designing models s caches are good and i want to sell it, please help me. Thanks you.
Bruce
- 18-Aug-17 @ 4:48 PM
Hello I am a fashion designer from Africa,Ghana preciseand would like know how I can sell my products online.please Need your advice and directions. Thank you.
Iman
- 5-Aug-17 @ 10:39 PM
I also need advice on selling my designs online...and good marketing
Fenny
- 21-Jun-17 @ 12:06 AM
I want start a business of selling my design of dress and jewellery. What is the process how I joined you
cherry
- 20-Jun-17 @ 9:39 AM
Wow...it's fantastic.. We can sell our design and creations it's amazing..it's really a great platform for the talented people like us. But what we have to do to sell our items?
Nemo
- 5-Jun-17 @ 10:16 AM
Hey! I am a college student , I have beautiful dress designs and I want to sell them online. I need your help on how I can sell them
Tinah
- 23-May-17 @ 3:39 PM