Intellectual Property: Protecting Your Fashion Designs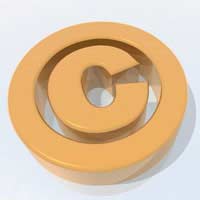 Fashion is a business in which, to the casual observer, everybody seems to be copying everybody else. But shouldn't your fashion designs be your intellectual property? Is there no way that you can use the law to protect your copyright? Fortunately, there is, but you'll need to know what you're doing from the start.
To be absolutely guaranteed full protection for your designs, it's advisable to consult a specialist law firm. However, doing this is so expensive that it's usually out of the question for a new fashion design business, especially if you're producing several different designs each season. Fortunately, there are some rights in law which, if you're working in the UK, you don't have to pay for at all.
Design Right
The UK has a specific piece of legislation referred to as design right which aims to protect all new designs conceived and developed within the country. However, for fashion designers, there's a catch. Design right is worded such that it protects three dimensional aspects of design, not flat surfaces. This means that it doesn't cover the colour, texture or surface details of your fashion designs. However, it can still be used to cover clothing. The overall shape of a garment, when worn, can qualify. This means that the cut of it can be protected.
You don't need to register or spend any money to have design right - it's yours automatically. It lasts for fifteen years from the creation of your pattern. However, in case of a dispute, the legal emphasis is on you to prove that your design was directly copied, and this can be very difficult to do. It's particularly hard if you're dealing with an overseas competitor, as not many foreign countries recognise UK design right in law.
To enforce design right, it's essential that you keep thorough and accurate records of your designs, together with the dates on which they were first created.
Registered Design
For more effective protection of fashion designs, you can apply for registered design status. This covers all aspects of your design, from its outlines to its colour (though they are treated as a single unit - you can't sue somebody for producing a garment which has just one feature in common with yours). Registered design is recognised by most countries in the British Commonwealth and a few elsewhere. It lasts for up to twenty five years (though you'll have to renew it every five), and it's much easier to enforce.
There are two main problems with registered design. The first is that it costs money - £35 or £60, depending on the nature of your design, which can quickly become expensive if you have several designs to protect. The second is that the registration process can take a long time, as it must first be determined that your work is truly original and is not itself a copy of any previously registered fashion design. This can cause impossible delays if you're trying to keep up with the constantly changing fashion marketplace.
Registered design is a good idea of you have one or two classic garments which are best sellers and which you intend to keep on producing in the long term.
Trade Marks
The other form of copyright protection which you are likely to be familiar with is the trade mark. Getting a trade mark can cost over £200 and involves a lengthy application process, so it's not generally suitable for fashion designs, but it is a very good way to protect your business logo and associated brand identification material. This will give you the right to sue companies which make cheap knock-off versions of your label.
Protecting your fashion designs and brand identity can be a laborious process, but the most important thing is for you to be aware of your rights and options. With good record keeping and close attention to what others are producing, you should be able to preserve the unique identity of your fashion design style.
You might also like...