Understanding Workplace Clothing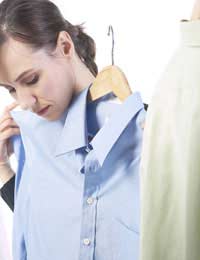 Making clothing for workplace wear may not be the most glamorous area of the fashion world, but it's a very important one, and because it attracts fewer talented people, it's one in which new designers can really make their mark. But designing workplace clothing that really works for the people who'll be wearing it requires a solid understanding of their needs and concerns.
Getting to Know the Workplace
This may sound obvious, but it's something a lot of designers don't pay enough attention to - it's vital that you thoroughly research the workplace you're designing for before you start sketching. Many of the most successful workplace clothing ranges are designed with the assistance of people who actually work in those environments. If you're moving into fashion from another sector, this could give you the chance to cash in on your earlier experiences.
If you're unfamiliar with the workplace you're designing for, arrange to visit and talk to staff there about their clothing priorities. If you're designing for a general environment of a particular type, visit several different locations so you can understand the variety you'll need to account for.
Corporate Clothing
There are many different types of workplace clothing, some of which simply have to be practical for workers who will be out of sight of the public, and some of which have to be suitable for front of house wear. When you're designing a corporate uniform, your creation will be a vital part of customers' first impression of the business.
Creating corporate clothing is a high pressure job, but the good news is that, because it needs to stay in fashion, it will tend to be replaced every year or two, meaning that if you make an impression you'll have a good chance of getting further work from the same company.
To design clothing like this, you'll need to work closely with managers and company owners as well as with the people who'll actually be wearing it. Start by considering general business fashion and the signature colours of the company. Look at what the staff of similar companies are wearing but try to create a distinctive look. Find out if you should include a company logo where it can be easily identified.
Factory Clothing
When it comes to designing factory clothing, there are two factors you should consider before anything else. Firstly, is it safe to wear in the factory environment? Secondly, does it allow enough ease of movement for workers to be able to get on with the job comfortably and efficiently?
Every factory is different and requires a different response to these concerns. It's important to think about not just the machinery but also the products workers will be dealing with. If they're exposed to corrosive compounds, can you find a fabric that will offer them increased protection? If the factory gets very hot, should you be prioritising a light, breathable fabric?
Factories are often messy places. It's important to use fabrics that are hardwearing and can survive frequent washing. If the factory you're designing for has strong hygiene concerns, make sure that the fabric you choose can be completely cleaned by a simple high-temperature wash, and make sure that you don't structure seams and details in such a way that dirt can build up around them.
Finally, make sure that the clothing you're designing has sufficient places for storing the tools of the trade, like pockets, a tool belt, or places where clips can be attached.
Style and Substance
Whatever type of workplace clothing you're designing, and whatever the environment in which it's going to be worn, it's important to remember that people will still want to feel good in it. This means that you'll need to think carefully about how it will look. Try to take account of fashion trends where possible. If you're creating a product for long term use, stick to colours that are likely to be enduringly popular.
Many designers inadvertently produce uniforms that don't sell because they don't think about the variety of people who are going to be wearing them. Unless you're creating separate male and female lines, you'll need something that looks good regardless of the sex of the person wearing it and is flexible enough to fit differently shaped bodies. Also, though you may be used to designing for thin people, the larger sizes in your range will have to look good too.
When you've got the hang of the basics, don't be afraid to be inventive with your workplace clothing lines. Though it's often seen as the poor relation of fashion wear, it doesn't have to be drab. Workers who like what you give them will pressure their companies to work with you again.
You might also like...