Using Online Auctions for Your Fashion Business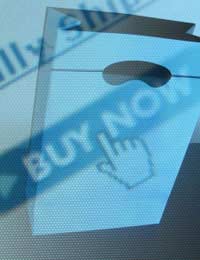 When you're new to the fashion industry, often the most difficult problem you face will be finding retail outlets. Selling directly to the public via online auctions can be a great way to get around this. It can also help to raise your profile and draw the attention of key individuals to your designs.
When people think of online auction sites, they most often think of eBay. However, there are a lot more out there, some of which focus on fashion specifically and some of which focus on different types of fashion. If you're involved in niche marketing, niche auction sites can guarantee you instant attention, and if your designs are good then you're guaranteed positive word of mouth. Online auctions can give more mainstream designers an opportunity to test particular niche markets with specific designs.
You may think of online auctions as a place for bargain hunters on restricted budgets, but in fact they're also popular with clothing connoisseurs on the lookout for the next big thing. Impressive work can get you noticed by retailers, other designers, fashion journalists and the members of the public whose interest counts most - those who talk about fashion all the time and recommend it to their friends. These people make sure that what they wear is seen and discussed, so getting their attention can be worth a great deal.
Getting Noticed in an Online Auction
It's not uncommon to see auction site listings like 'black dress'. These items might as well not be there, as nobody is likely to notice them. To auction clothes successfully, you need to say a lot more about them. Your description should include keywords for factors like the type of fabric, the style (even if it's something as simple as 'cocktail dress'), any niche associations and the names of celebrities seen in similar garments. When you're starting out in business, one thing which you should always include is your business name. This gives the impression that what you're selling is a sought-after designer item and it also helps to get your name out there where people will notice and remember it.
Most auction sites offer listings by category. Make the most of this to improve your targeting. Experiment with different categories to improve your results and to gain feedback which can help you with broader aspects of your marketing strategy. Search for your keywords to see what the competition is like and make sure your work makes a better impression.
Good pictures are essential to good fashion auctions. Bear in mind that they may be quite small when viewed on the site. You should also consider designing your own background for your sales pages, to give them a more exclusive and professional appearance. Don't get chatty in your product descriptions - retain a professional distance and keep the focus on the item.
Running a returns policy can potentially be risky but is usually trouble-free and makes customers much more likely to buy from you. Keep payment methods and shipping arrangements as simple as possible and don't forget to factor in the cost of packing materials. Use starting prices and reserve prices to make sure that you don't end up selling items at lower prices than you can afford.
Promoting your Auction Elsewhere
When you're selling through online auctions, publicity doesn't have to stop with the auction site. You can advertise your auction listings elsewhere on the internet, though you should always check first to make sure that such adverts are acceptable in the places where you post them, as you won't want to annoy people and generate bad word of mouth. Look for sites, forums, journal communities and newsgroups where fashion auction listings are frequently posted. Mention your auctions (with links) in your blog and on your social networking sites.
If you decide to auction clothes regularly on a particular site, mention this in your publicity materials, even off the internet. Your business name in your auction listings will make it easy for people to look them up.
Online auctions can be a lot of trouble to set up (especially to begin with) and can be time-consuming to administer, but they provide you with a retail option with very low overheads and they can be a great way to build up funds to take your fashion business to the next level.
You might also like...
i want to sell my beautiful sketches of dresses and want to earn.So please give me advice
mickoo
- 27-Jun-19 @ 7:31 AM
i have some designs and i want to show you what should i do to sell it thank you
nino
- 26-Nov-17 @ 11:06 AM
I'm a Namibian. ..looking to sell my sketches and earn.
Fenny
- 21-Jun-17 @ 12:01 AM
am also looking to sell my sketches and earn.
latoyah fenny unique
- 20-Jun-17 @ 11:58 PM
I want to sell my fashion designs and sketches online, what should I do? I want advice on this, I want to earn!
Being Malayali
- 3-Jun-17 @ 3:35 PM
I want to sell my designs sketches of Indian lehanga, gowns lehanga sarees which are very beautiful with beautiful embroidery
Sahiba
- 4-Jun-14 @ 1:38 PM