How to Create and Distribute your Own Fashion Catalogue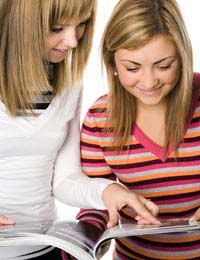 Whether or not you intend to sell directly to the public through a mail order system, a catalogue is an essential part of your fashion design business. Every clothing business should have a catalogue which can be made available for distribution to retailers. Your catalogue should be useful and eye-catching, but should also be simple in design, as you'll need to be able to adapt it easily as your collections change.
The most important thing about your catalogue is that it should be informative. It's not just another piece of publicity material whose purpose is to hook people in. Many people will want to order directly from it, so make sure that they can easily find all the details they need to do so, and that they'll find it easy to use.
Catalogue Design
The basic layout of your catalogue should be easy to put together on a good word processor, though some specialist fashion design software includes catalogue creation packages. Remember the importance of high quality photographs, and provide pictures of both the front and the back of each garment. This should be accompanied by a short message describing the garment and promoting it (e.g. by explaining how it fits in with this season's fashion). Make sure that sizing information is clear and easy to understand. At the back of your catalogue you should list your contact information (even if it's also mentioned elsewhere) and details of your returns policy.
You'll need a strong image for the front cover of your catalogue - something which represents the character of your whole collection - and the first page should be an introduction to your collection, ideally written in a personal tone. Make the customer feel like a part of things.
Creating a Catalogue
If you have a website with direct sales options, it's tempting to think that your print catalogue should just be a paper version of this. However, with print catalogues, there are several other factors which you should bear in mind.
Paper quality - Poor quality paper can really reduce the quality of your images and can make your clothing look shoddy. It also makes you look unprofessional. Always use glossy paper for a catalogue. Thin glossy paper is still relatively cheap, though you'll need something stronger for your cover.
Print quality - Even with high quality paper and images, your catalogue can end up looking bad due to poor quality printing. Shop around before you choose a printer, and ask to see examples of previously produced work of a similar type. Make sure your contract includes a guarantee.
Number of copies - The number of copies you need will significantly affect production costs for your catalogue, so plan carefully. Some printers will let you pay in advance to obtain bulk discounts even if you then want to use your credit to pay for different versions of your catalogue. With very small numbers, home printing may be feasible.
Cross referencing - Without handy html links to help readers get around, your catalogue will need a referencing system which is easy to use. Unique product reference numbers avoid confusion as collections change and also make communication with retailers easier when they contact you to discuss the wholesale price of your items.
Payment systems - These days, a lot of people don't have chequebooks any more, and the most popular way to pay for catalogue items is over the phone. Talk to your bank about their policy on letting new businesses use credit card based mail order systems.
Some new fashion designers go to a lot of trouble to produce separate catalogues for direct sales to the public and for distribution to retailers. This is not normally necessary as retailers can calculate the likely wholesale price from the standard price. To make things easier for them, you can simply include a wholesale price list inside the catalogues you send to them, with details of minimum orders and bulk delivery options.
Catalogue Distribution
When you've finally produced the catalogue you want, your first instinct may be to give a copy to everyone who shows an interest, but wait! Catalogues are expensive and small businesses can't afford to be too generous with them. Save them for retailers and for individuals who seem likely to have a genuine interest in your clothes. Take them to trade shows and fashion industry events, keep them on your market stalls and send them (with permission) to existing customers. Make the most of them and let them go to work for your business.
You might also like...
Would like to know a little bit more on making a Brochure/little catalogue for my online clothing range. Thankyou Sonia Bellamy ??
Son
- 11-Mar-17 @ 5:28 PM
helloI have just found this website and I just wanted to say thank you so much for all the valuable information.
azma
- 7-Feb-15 @ 7:06 PM
Hi I have just found this website and I just wanted to say thank you so much for all the valuable information.This is a fantastic website. Mandy
mandy
- 31-Jan-14 @ 5:33 PM