Using Professional Fashion Photography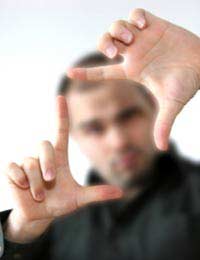 It's impossible to work in the fashion business today without making use of fashion photography. Whether it's for your business portfolio, press releases, catalogues or advertising, photography is something which the industry has come to depend on. With a good camera it's possible to take your own fashion photos, but if you really want to get your work noticed, a professional fashion photographer can make all the difference.
Whether or not you employ a fashion photographer, you'll need to take your own pictures from time to time - it's a useful way to keep track of your design work. Digital photography is the best option for this, as it reduces the ongoing cost of the process and makes it easy for you to manipulate images after they've been taken. Film images can look terrific, but digital technology is now just as good for most purposes. When you hire a professional fashion photographer, asking for digital versions of the photos they take will make it easier for you to incorporate them into your promotional materials.
Choosing a Fashion Photographer
If you're looking for a fashion photographer to work with your business, how should you undertake your search? Should you look for someone well known, go through an agency, or take on one of the many freelance photographers who advertise in newspapers and on the web?
Famous fashion photographers charge high prices and are generally out of reach of start-up level fashion design companies. However, it can be worth familiarising yourself with their work in order to understand what's possible and what photos can potentially do for your clothes. Paying attention to leading fashion magazines like Vogue will also help with this.
Agencies can make hiring a photographer simple. If you don't have your own models, they may be able to help you find some. They'll take care of all the paperwork and will provide you with a simple package so you know exactly where you stand. However, they tend to charge more and to be less flexible than freelance photographers, so if you have strong ideas about how you want your designs to look, they may not be the best choice.
Many of the best fashion photographers work freelance. Unfortunately, so do many of the worst. This means that it's advisable to consult with several before you make your choice. Look for someone who has taken pictures of clothes similar to yours in the past. Take your time looking through their portfolio. Don't be dazzled by glamorous images - glamour alone is no use to you. Look at how the clothes themselves appear. Has the camera captured the way they move? How do the colours and textures come through? A good fashion photographer will make you feel as if you're looking at the clothes directly.
Ordinary fashion photographers will charge you anywhere between £60 and £300 for a one hour shoot. You'll probably need at least two hours to shoot a whole collection.
Working with a Fashion Photographer
Because they need to get things exactly right for each shot to work, some fashion photographers can be a bit bossy. Don't be intimidated by this. You'll need to give them space to work, but it's also important that you put across your own requirements effectively. An experienced photographer will be able to suggest locations, lighting styles and even details like make-up which can help your designs come to life on camera, but this doesn't mean that your own ideas should take a back seat.
Photoshoots are hectic events. In a two hour shoot you can expect to get quality images of four to twelve outfits. To maximise output, make sure you have everything ready to go at your end. Models should be prepared as for a catwalk fashion show, though the fact that they'll only be seen from certain angles means you can sometimes afford to use more pins and tape to get the clothes to sit just right. Quick changes may well be necessary and you should be on hand to deal with any problems without intruding into the shoot itself.
Make sure that your photos are taken in proper conditions. You should either be using a professional studio or, if you're on location, your photographer should supply professional standard lighting equipment.
Employing a professional fashion photographer can bring out the best in your work and can be an enormous help when it comes to getting featured in the press, as well as helping you to make direct sales through your catalogues. If you do it on an occasional basis, it doesn't need to be prohibitively expensive, and it's a great investment.
You might also like...