What Should I Charge For the Rights to My Design?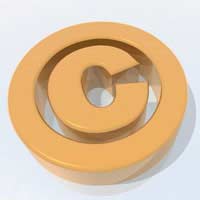 Q.
If a company wants to buy the rights to my design how do I know how much to charge?
(J.S, 21 February 2009)

A.
Let me begin this response with an apology - I'm afraid I can't give you a simple answer to your question, because there isn't one. Designers charge very different prices for the rights to their work, depending on its perceived value, its value to them, and what they can get away with. When you're commencing financial negotiations there are several factors you should consider:
How much money could you expect to make from your design if you kept the rights? Be realistic about this. It should help to shape the price you ask for, but bear in mind that in keeping the rights you'd also have to work hard to make that money, whilst selling could free you up to turn your attention to other profitable projects.
What is your brand worth? Obviously a big name designer can charge more than a beginner. Does the buyer want to use your name as well as the design itself? If so, would that be likely to increase its profits? If not, would you be missing out on valuable brand recognition opportunities?
What are your contemporaries charging for similar work? Designers at a similar stage in their careers who are not in direct competition with you will often be willing to discuss this openly as it's also useful to them. You may also find that trade associations and unions can provide you with up to date figures.
What does the interested company usually pay?This is where you'll really need to apply your research skills. If you can find out what the buyer is willing to consider (which may be quite a bit higher than their first offer), you can make sure you get all of it without risking putting them off by asking for too much.
How likely is repeat business from this company? If you think they're likely to consider buying more of your work in future, it's in your interests to make sure they feel they've got a good deal.
How strong is your bargaining position? How badly does the company want your design? What are the alternatives for them - are there many other designers out there producing similar work? It can be easier to assess this in face to face meetings with senior decision makers.
Always make your initial quote higher than what you can afford to work for (though not stupidly high), as you can expect to be bargained down. Take into account the amount of work that's being requested - will you be handing over a garment, simple back and front sketches, a full pattern or a pattern plus a detailed set of instructions? Make sure you'll be getting a decent rate for your time.
As a ballpark figure, a designer with demonstrable experience and skill but without a big reputation might charge £150 for a dress of average complexity, but the real price could vary considerably.
You might also like...
yes i need to know how my product can be sell with a good price.how ever i wonted to know if you can find me a buyer as well
naak
- 28-May-18 @ 11:07 AM