Is There Any Fashion Design Software That I Could Use?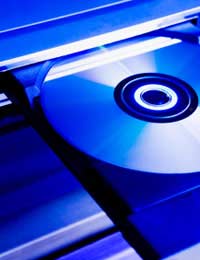 Q.I have started designing a children's clothing line and so far I have been using hand drawings. I am currently trying to find some design software that is not too expensive. I would be grateful if you could give me some advice on software.
(Miss Melanie Surmon, 12 September 2008)

A.
You can really spend what you like on fashion design software but the less you spend, the more work you'll have to do yourself. This can be all the more problematic when it comes to designing clothes for children because there are so many extra things to take into account. If you really need to save money and you want to give yourself extra flexibility, it may be worth your while to create your own design templates using something relatively basic like CorelDraw, but this will be hard work and could be time consuming. When you're in business, it's important to remember that time is money.
Though there are lots of good design programs out there these days, most of them aren't as good when it comes to children's fashion, and they can be difficult to adapt - so don't just buy the first thing you see at a good price.
In your situation, I would recommend making a modest investment to make life easier for yourself later on. Digital Fashion Pro has good templates for kids and is flexible whilst remaining fairly simple for a beginner to navigate. It'll set you back about £100 and for optimum performance you'll need a computer running Windows NT or Vista with four gigs of free hard drive space (if you don't have enough, you can buy a new hard drive quite cheaply - you don't need to fork out for a new computer).
The best software on the market for designing children's clothes is undoubtedly C-Design, but it's very expensive - way out of the reach of most small businesses. However, the important thing to note is that once technology like this has been develop, it immediately begins to fall in price. In a few years' time there should be equivalent software available for the average designer - so keep an eye on the market and be ready to upgrade. Your own design skills should improve in the meantime, with practice, so that by the time you're in a position to work with what is now the best software, you'll be ready to produce some really impressive products.
You might also like...
Dr Sir/Madam How much money needed to start a small fashion design company and how much does sewing or knitting machine cost. I thank you 076 304 0014
Kunutu
- 15-May-19 @ 1:17 PM