About Our Site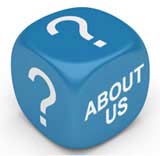 StartAFashionBusiness was formed to offer a unique reference point on how to start up and run a fashion business.
Have you ever dreamed of starting your own fashion business? Our experts have done so themselves, so they know how that feels. Now they want to share their knowledge and help you bring your ideas to life.
There are a lot of sites out there about business and a lot about fashion, but we thought it was time somebody brought the two together. Start A Fashion Business can tell you everything you need to know to build up a business from scratch or to expand your existing business and make it a success. With tips on everything from setting out your workspace to putting on a fashion show, we can tell you how it's done and how you can do it yourself. We can help to get your designs off the drawing board and onto the catwalk.
Choose the right fabrics, buy the right machine, set up a shop, get your work featured in the press - Start A Fashion Business provides advice on it all. It's all free for you to read and if you don't find what you need right away, you can use our Ask Our Experts section to get personal assistance. We want to help you be the best you can be.
Putting together Start A Fashion Business was a lot of fun, so we hope you have fun reading it, and let us know how you get on - we hope to see some great looking clothes out there once you get your business going!
Our concern was that there was no single UK resource for interesting features and practical advice on this subject.
Our features and articles are written by experts - who have experience, or a particular interest in this area.
Our Background
StartAFashionBusiness was founded by John Rowlinson, the founder of PtS.
John, through PtS, is involved in a number of ventures including software and property companies. A percentage of revenue from these activities goes towards funding StartAFashionBusiness and a number of similar sites.
Our focus is simply on having experts create the highest quality information possible that is widely read.

Related Articles in the 'Site Information' Category...