Seasonal Fashion: Preparing and Marketing Designs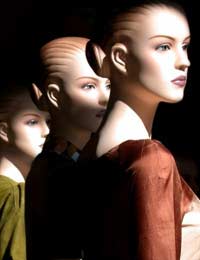 One of the most important aspects of running a successful fashion design business is keeping up with the latest trends. Trend forecasting can help you to determine which fabrics you'll need, but you'll still need to work out when to prepare each style and at what stage you should be featuring it in fashion shows and other promotional events. You'll also need to be able to work ahead to plan the accessories your catwalk models will wear. What time scales should you be working to? How can you make sure that your fashion designs are ready at the right time?
Preparing New Styles
Industry-level fashion information generally runs about eighteen months ahead of fashion production, so that you have eighteen months available in which to ponder, plan, design, pattern, turn your designs into wearable garments and make them available to the public. When you think through this process you'll realise that isn't really very long at all. However, as a new designer, you're likely to have even less time to work with, because you won't be in a position to commission all your own fabrics - you'll have to wait until the wholesalers start supplying what you need. Wholesalers use trend forecasting too, but have to track down suppliers of their own, so they're often late in coming up with the goods. Though you can do some planning before you get your fabrics, you'll really have to see, feel and weigh them to get a sense of the way they will work in practice.
Because time is so tight when preparing a collection, it really has to be a continual process. At the time of writing, the upcoming colour in British fashion is grey and designs will be sleek and efficient, bordering on the severe. Designers will already have prepared their patterns and will be going into production. Some have already starting showing their work on the catwalk and at trade shows, and a few models are starting to wear these styles in public. But whilst they're doing this, they must be thinking ahead to the next season and creating designs in the styles which will be worn then. They'll also be researching what's likely to be popular in the season after that.
Launching a New Collection
When you launch a new style, either by exhibiting it at fashion shows or simply by making it available to the public, you must be very careful about your timing. Inexperienced fashion designers are often tempted to try and get in ahead of the competition - to release royal blue clothes in November, say, when they're not due until December. The trouble with this is that, whilst they might thrill the small section of the public which follows high fashion, they'll just look odd to most potential customers, who will pass by and look for something in a colour which they know is popular - the colour of the current season. This is why most designers release new colours and styles at the same time.
Obviously, the most important thing here is not to be late - but if you're releasing your new collection at the same time as everybody else, how can you make yours stand out? The answer is to innovate. Fashion is a complicated business, with several different aspects of colour and style becoming popular at once. Think about the different ways you might combine these and the way in which you can connect them to your own unique style. Planning ahead means you'll have time to develop designs which are strong in their own right, not just familiar templates with a few minor adjustments made in acknowledgement of the season.
Keeping up with changing fashions can be daunting but it's something which, over time, you'll develop an instinct for. With good organisation and a dedicated approach to your work, there's no reason why you shouldn't be able to make a success of it.
You might also like...
I want to make my designs on dress and sell my dress online by mail which I have designs
preet
- 15-Aug-12 @ 9:04 AM